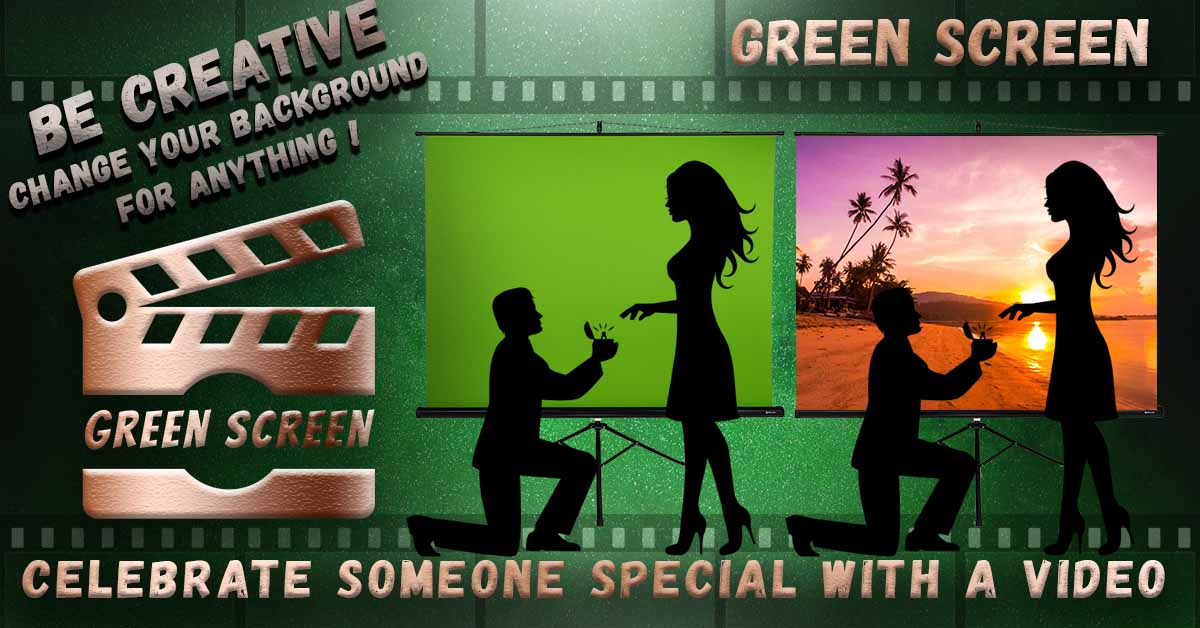 With the green screen and chroma key technology, you could be anywhere in the world, or even on the moon! That means that the options are endless and can be adapted to any kind of creative video project.
Green screen is when you replace the real background of a video with a digital background. … The green screen effect is a post-production technique for compositing (layering) two images or video streams together based on color hues (chroma range).
Wandsworth Kids TV (Caius House Youth Club)
When I worked with Caius House Youth Club on Wandsworth Kid TV, the young people decided they wanted to do their own version of popular YouTube Challenges. We use the green screen in few of our WKTV videos including our video intro.
The example on the left was when the young people decided to do the "Beanboozled challenge". We did this with a small portable green screen.
Wow Mums Drama Class (York Gardens Library)
When I worked with the women of Wandsworth Drama Class, we used a huge 5m green screen that could contain more than one child. We created various music videos with the children
We made some music videos for  "All I want for Christmas is You" from Maria Carey and "I like to move it" from Reel 2 Real with the children.
This affordable class raised funds to support York Gardens Library to stay open and avoid permanent closure
Wow Mums Dance Class (Caius House Youth Club)
We did a dancing & video project with the Women of Wandsworth in Caius House. We wanted to introduce the children to a variety of dancing style in 10 weeks.
We use the green screen in few of the sessions and it was a fun project to do with the kids.
Other video work using the green screen with the community
Who Am I Project (Providence House Youth Club) (2014)
The who am I project was proposed to the young people of Providence House. We asked them to write something about themselves (about who they are, what they like, what they want to be etc..) and say it in front of the green screen while taking turn to film each other. We then ask them to think about what to use as a background
SW11, Our Hometown (GCSE Success Youth Summer Project) (2014)
This project was created by the young people of Winstanley Estate attending the using the green screen as well as recording footage on the estate. All the local young people were attending the GCSE Success classes held at York Gardens Library every Sunday.
Buna Kazoku Karate Club (Katherine Low Settlement) (2014)
Fun videography and photography session using the green screen
We can make music videos with or without green screen for children & adult parties, as well as community projects.
Be the star of your own music video. With green screen and chroma key technology, you could be anywhere in the world, or even on the moon! A personal music video experience makes a great birthday present for someone special.
For community projects, they can be used to raise awareness / attract visitors on  websites & social Media
Beside the green screen we can add other visual effect techniques like speed ramps, tracking, overlays animations etc..