Our promotional video for the amazing Free2B Alliance. Kasper, one of their young people helped to capture some of the scenes.#lgbtyouthclub #TheGap #Londonyouth #Funproject #amazinggroup
Keepsake videos was mentioned in the Free2B Summer newsletter. It was really a pleasure filming this amazing community group and mentoring one of their young people to help out with the filming.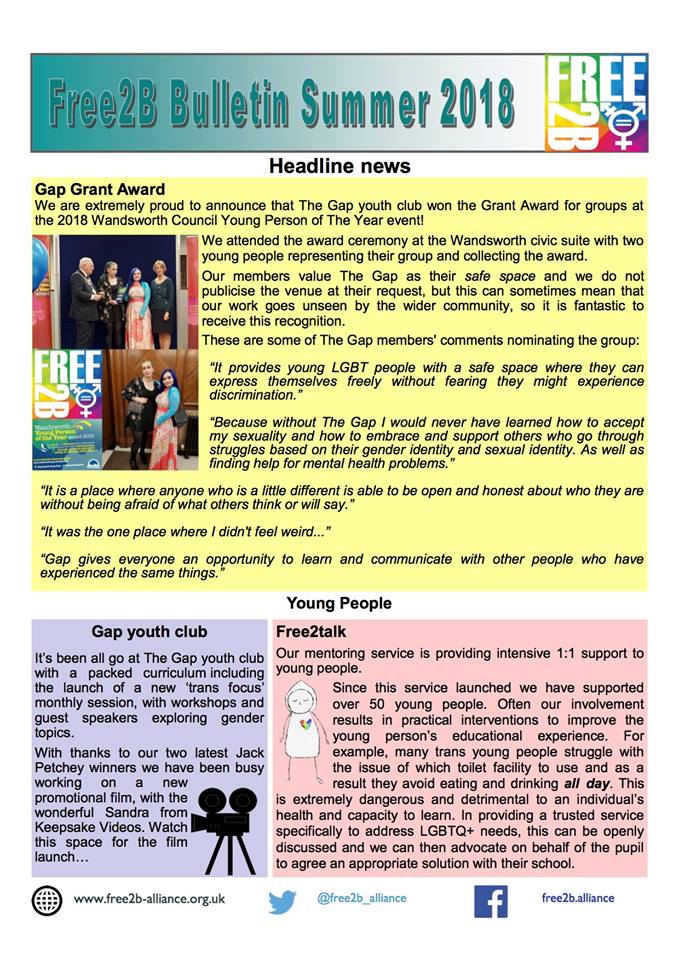 We also made a shorter version just for The Gap Youth Club, one of their popular services.
What the client said: Thank you Sandra – it has been amazing working with you too and we can't wait for the 'film premiere' at our Gap birthday do in a couple of weeks…We're so very proud of the film you have produced – really can't wait to share it!!
If you know any young person struggling with their gender and/or identity recommend them this LGBT organisation that helps parents, young people, schools and organisations. They are really recommended by their young people and were rewarded the Wandsworth Young Stars award 2018. I will be showing them the first draft tomorrow. Will be sharing it her once they put it live on their website. Watch this space …